Bichon in BoBedre
Bichon in the Danish Interior Magazine BoBedre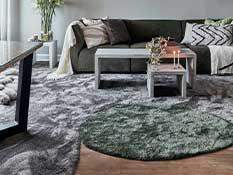 We have seen our soft carpet quality Bichon used in the Christmas edition (13/2021) of the Danish interior magazine BoBedre - and here you can read the web article (in Danish only).
The Danish stylist and artist Thomas Bickham has appointed the Danish Floral Designer Annette von Einems apartment in Copenhagen, Denmark. Textiles are very important for Thomas Bickham and therefore he has used Bichon as both a rug and a wall-to-wall carpet in the apartment.
In the living room, green and grey-green dusty colours (col. 260, 780) have been used and cut with waving edges: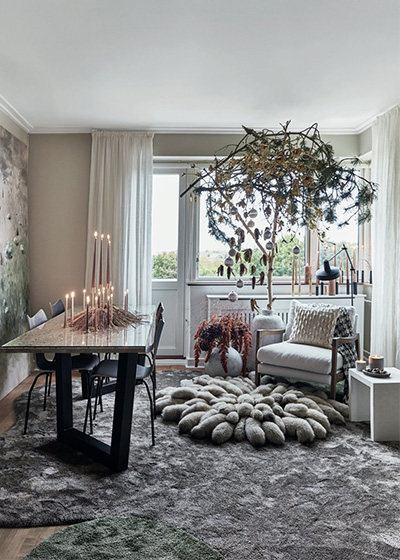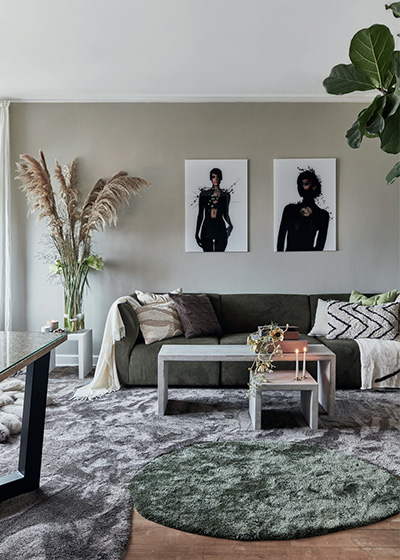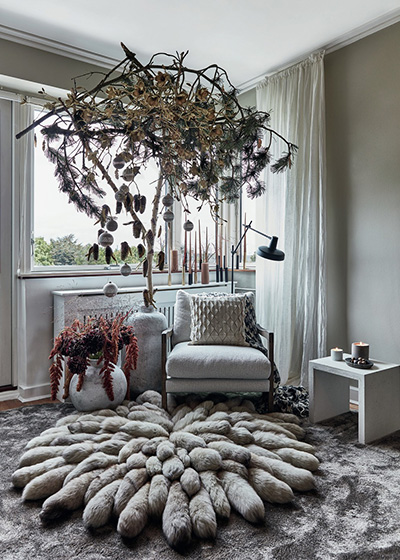 In the bedroom, a big moss green wall-to-wall carpet (col. 780) has been installed and complement the rest of the interior, which should symbolize a spruce forest: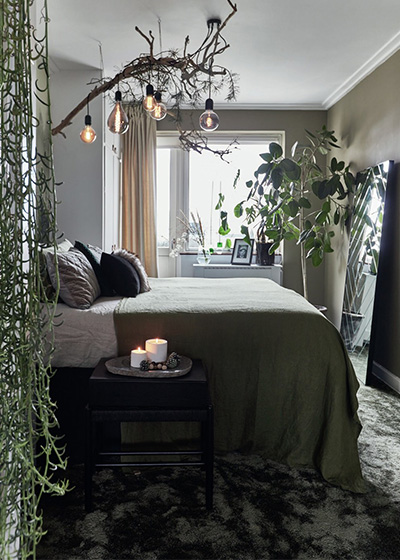 One of the advantages of Bichon is that this carpet quality can be cut into almost every imaginable shape – you can simply let you imagination run wild.