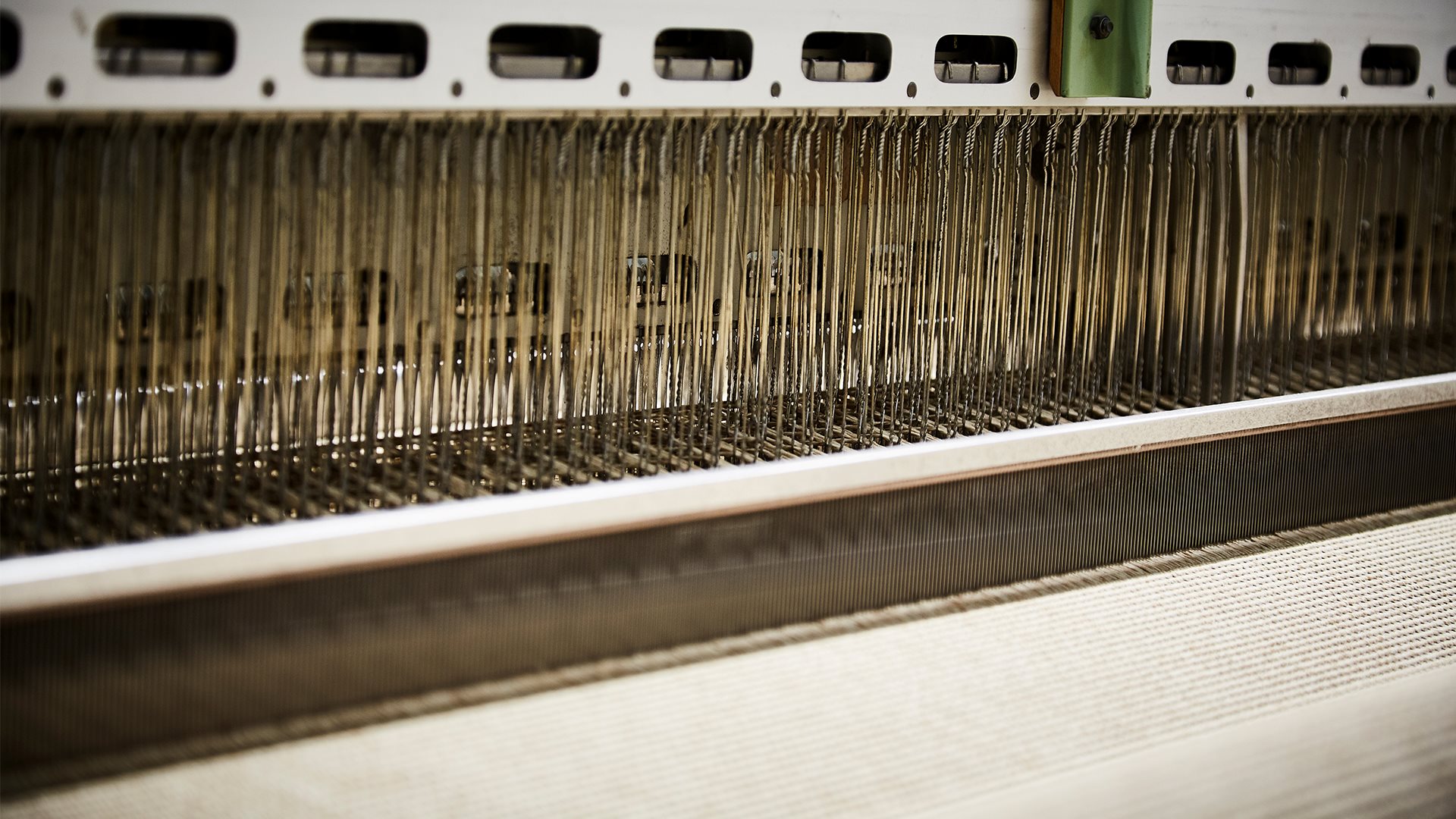 The history about Fletco Carpets A/S

70 years of Fletco Carpets
Fletco Carpets A/S can now look back on more than 70 years of development. These have taken the company from its early days as a small scale supplier of carpets to Danish consumers to its present day position as a supplier of carpets to the international domestic and con­tract market.
Fletco Carpets has its roots in the proud traditions of its region which is known for its craftsmanship, in industrial processing of textile products. This sense of belonging is important, since it embraces such values as quality, industry and preci­sion.
At the same time, Fletco Carpets has developed into a modern market- and customer-oriented company, where product develop­ment, technological innovation and efficient production are important key­words.
The future will bring more stringent demands in terms of environmental awareness as it relates to pro­duction - and thus in the final products as well. Fletco Carpets was quick to anticipate this trend. The company's own laboratory ensures that the carpets fulfil requirements for internationally recognised certifications and trials, whilst also guaran­teeing that tomorrow's require­ments are taken into account as well. Fletco Carpets is ready for what the century will bring.
It all began with furniture materials
Richard Jensen, ­father of the brothers. Benny, Bent and Brian Jensen, established and developed the carpet production that has made Fletco Carpets one of Denmark´s leading carpet manufacturers.
The company began with furnishing textiles woven in Ikast, curtains and flag halyards as its main products, but these products soon gave way to carpets as the company thrived, soon moving to new premises as space became scarce.
And carpets one meter wide
At that time, carpets were woven in widths of only one metre - if they were to be wider, they had to be sewn together. To begin with, the carpets were exclusively for the home market, sales being via wholesalers to carpet- and furniture-dealers. The presentation of new products took place 11 kilometres further west in Herning, which was fast establishing itself as an exhibition town,
The area around Herning and Ikast underwent explosive development during the 1950s and 1960s, both in terms of indus­try and population - its base of departure being primarily the textiles industry.
Fletco Carpets contributed to this development and benefited greatly from it.
Products from the area enjoyed a high reputation throughout the country, with a skilled labour force seeking employment in the area available to take part in the industrial adventure.
But then the tufting machines arrived on the scene
The tufting machines, which had seen the light of day in USA in the 1960s, reached Denmark in the late 1960s, revolutionising the manufacture of carpets at a single stroke. Fletco Carpets had anticipated this development, so it was among the first to introduce these new machines. The arrival of the tufting machines and their impor­tance for a company's competi­tiveness has served as a reminder of the importance of being at the leading edge when it comes to technological develop­ment ever since.
This also paved the way for Fletco Carpets' to take control of the manufacturing of carpet­ backings in 1978 , a long-held desire-and was why - along with other carpet factories - it established a backing plant com­pany, Foamtex A/S, in Ikast.
To ensure opportunities for future expansion, in 1985, Fletco Carpets moved from the centre of Ikast to the same industrial area as Foamtex, where it now has more than 19,000 sq. m. of production, sales and administration space.
...and the development continues
Richard Jensen managed Fletco Carpets until his death in 1982, when his sons took over the ownership and daily management of the company. Since then, they have increased the number of owners to include institutional investors, so as to strengthen the capital basis and to ensure good development and growth potential.
Benny, Bent and Brian Jensen follow in his footsteps, consolidating the lifework of their father. They combine decades of solid experience at the heart of the Scandinavian textiles industry with present-day international technology, thereby being well-equipped to meet the requirements of tomorrow. They have pledged continue developing the company not only in physical terms, but also its spirit of vitality that has made it what it is today.
At the beginning of 2016, the Danish investment company, Erhvervsinvest, bought the majority of shares in the Danish carpet company, Fletco Carpets, becoming its new majority shareholder. The new majority owner will contribute risk capital and expertise in internationalization, which will help to strengthen Fletco's foundation further. In the autumn of 2018 Brian Jensen retired, Bent Jensen retired in the summer of 2019, but is still connected as a consultant. Benny Jensen left Fletco in the fall of 2019 for health reasons.