New CEO
Nils Juul Larsen is Fletco Carpets' new CEO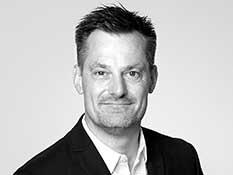 We are pleased to announce that Nils Juul Larsen from May 10, 2021 has joined Fletco Carpets as our new CEO.

Nils Juul Larsen is 48 years old and has more than 17 years' experience from an stock listed, international corporation within the B2B market, where he has held various positions within management, commercial activities and business development.
In addition to Fletco Carpets' top responsibility, Nils also has sales responsibility for Germany, Austria, and Switzerland.
We hope everyone will welcome Nils and we look forward to future-proofing the Fletco Carpets we know and ensuring future growth in corporation with him.