New LockTiles® installation video
The waiting time has come to an end, and we can finally reveal the new LockTiles® installation video.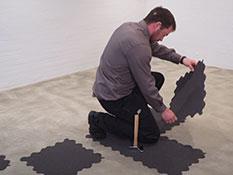 In the video, you can see how you install LockTiles® perfectly. You can also see how you make correct edge-cuttings and how you finish the installation perfectly around an elevator or similar.
Have a look at the entire video – after 4:26 you will be able to start the installation of LockTiles® and be sure to get a perfect result.
Do you still have questions? Please do not hesitate to contact us at: +45 9660 3000.
Enjoy the new LockTiles® installation video: