BIM Objects
We offer all our contract carpet qualities as BIM objects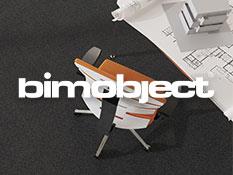 There is a clear tendency towards a higher degree of digitization in the world of A&D. Naturally, Fletco Carpets is in full alignment with this development. Going forward we will ease the daily lives of architects, designers, engineers and the like and present the next step in our digitalization strategy: We offer all our contract carpet qualities as digital BIM objects.
What's BIM?
BIM is short for Building Information Modelling and refers to a digital 3D model of a construction project. Through virtual models of the construction project, users can effectively plan all components and activities related to the project. BIM is a way to provide you with an overview over design, construction and project management all at the same time.
BIM objects enable users to make the most of their day
Fletco Carpets' new BIM objects are developed in close cooperation with Cadesign form and will improve the digital efficiency of its users and boost rendering and visualization processes. Exchanging a design, a quality or a colour only requires a few clicks – and your changes are seen immediately. Pretty clever…
All contract qualities are now digital
All contract qualities have been digitalized and can be downloaded as BIM objects from our website; load our entire product range into your Revit projects: Whether the need may be broadloom, tiles, planks or our range of patented flat woven LockTiles®, all sizes, shapes, colours and designs are available.
As Fletco introduces new contract qualities, these will undergo the same digitalization process and be uploaded to our library. We wouldn't want you to miss them.
Good luck with your next project.